Limitless credit solutions.
Built for a boundaryless world.
iKredit360 is a comprehensive and composable credit technology platform that enables institutions to curate unique credit experiences for merchants, channels-partners, and end consumers. With its ability to converge multiple elements such as internal and external systems, financial products, credit lifecycle, and fintechs, iKredit360 empowers financial institutions to expand and extend their credit experiences to become the primary engagement point for their customers. This includes offering both commoditized and specialized credit products across all business segments, including Retail, Corporate, SME, and Agri.With iKredit360 as their foundation, financial institutions can curate tailored credit experiences for their customers and establish themselves as leaders in the credit industry.
Financial instituitions no longer need to tweak their process design to fit the product, instead, the platform can give wings to their strategic ambitions and design solutions that can wow their customers












Era of the Specialist Systems

Shifting from Product Pushers to Ecosystem Players

Credit Lifecycle Convergence

Traditionally, Lending functionalities and modules were packaged and sold along with Core Banking, and it was considered a massive transformation exercise for the FIs to implement a new Core or to change an existing one. iKredit360 is a new-age standalone credit platform that not only provides a comprehensive coverage of all banking needs across the Assets platform but goes even further to curate niche and relevant solutions across products, channels, and enterprise verticals. This will change the paradigm of how the industry has visualized Banking transformations till now.

We are also witnessing the industry replace a traditional product focus approach with a more customer-centric one, leading to an eco-system based product proposition in which credit/lending/consumer finance gets intrinsically wedded to the ecosystem where the finance is being offered- so, a consumer finance proposition at a retail store X needs to differentiate itself from a consumer finance proposition at an e-com site Y, and still provide a superlative customer experience, and simultaneously be commercially viable for the FI. iKredit360 will enable FIs to raise the bar from being just product pushers to relevant ecosystem players.

While best of breed solutions are the preferred way to go, existence of information silos is a harsh reality, resulting in disrupted customer engagement/experience. The need to converge solution components in line with specific business demands has always existed. With standardization and democratization of technologies, this convergence has just become far more real. iKredit360 is a seamlessly inter-connected platform that helps converge service delivery capabilities across the relationship lifecycle, irrespective of access channels or device form factors. 
Unlock the Power of Convergence with iKredit360
With its ability to converge multiple elements in the ecosystem, iKredit360 empowers banks to expand and extend their credit experiences to ensure a superlative customer experience.–
1. Relationship Touchpoint Covergence – Branch, Call Center, Web Portal, Mobile, Marketplace etc.
2. Credit Product Convergence– Vehicle Loan, POS Finance,Secured Loans, Wallet, Cards etc.
3. Credit Lifecycle Convergence  – Origination, Credit Mgmt., Merchant Services, Debt Mgmt.
4. Internal Ecosystem Convergence – Rules Engine, Accounting, Fees & Charges, Report etc.
5. External Ecosystem Convergence  – Fintechs, CRM, Government agencies, Credit Bureaus etc.
iKredit360 - Overall Architecture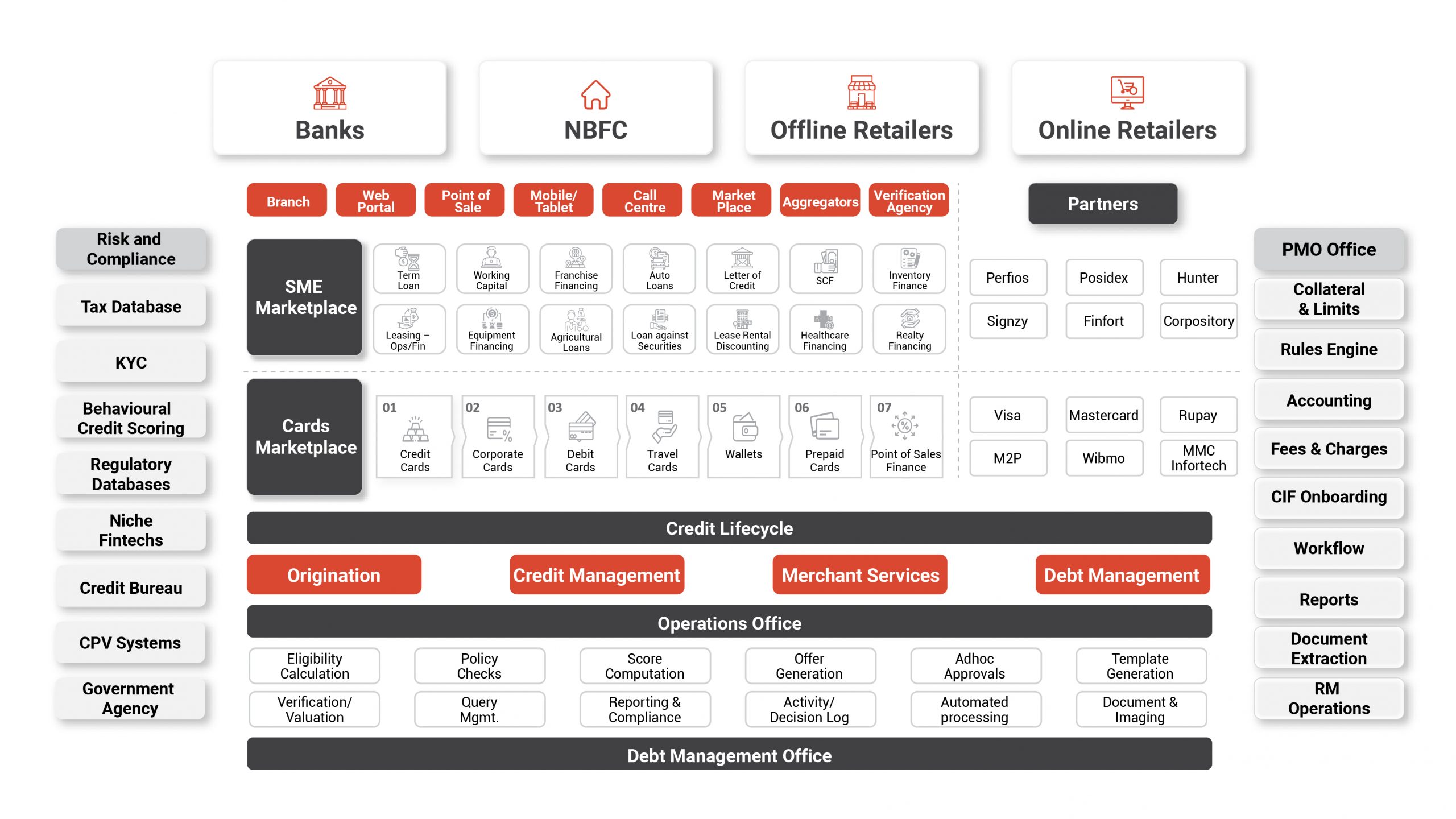 Explore the powerful engine driving the experience ecosystem in lending. The cloud native, API-first and micro-services ready platform leverages Packaged Business Capabilities (PBCs) with building blocks of credit which are functionally complete, well-defined and autonomous business capability with its own data, no critical external dependencies.
PBCs due to their enterprise context have a Go To Market focus, are granular enough to serve a business need that can be composed while designing an enterprise solution or composing a bank, and can be swapped easily with an alternative PBC from another source. This gives the flexibility to financial institutions to launch credit solutions suited to their business.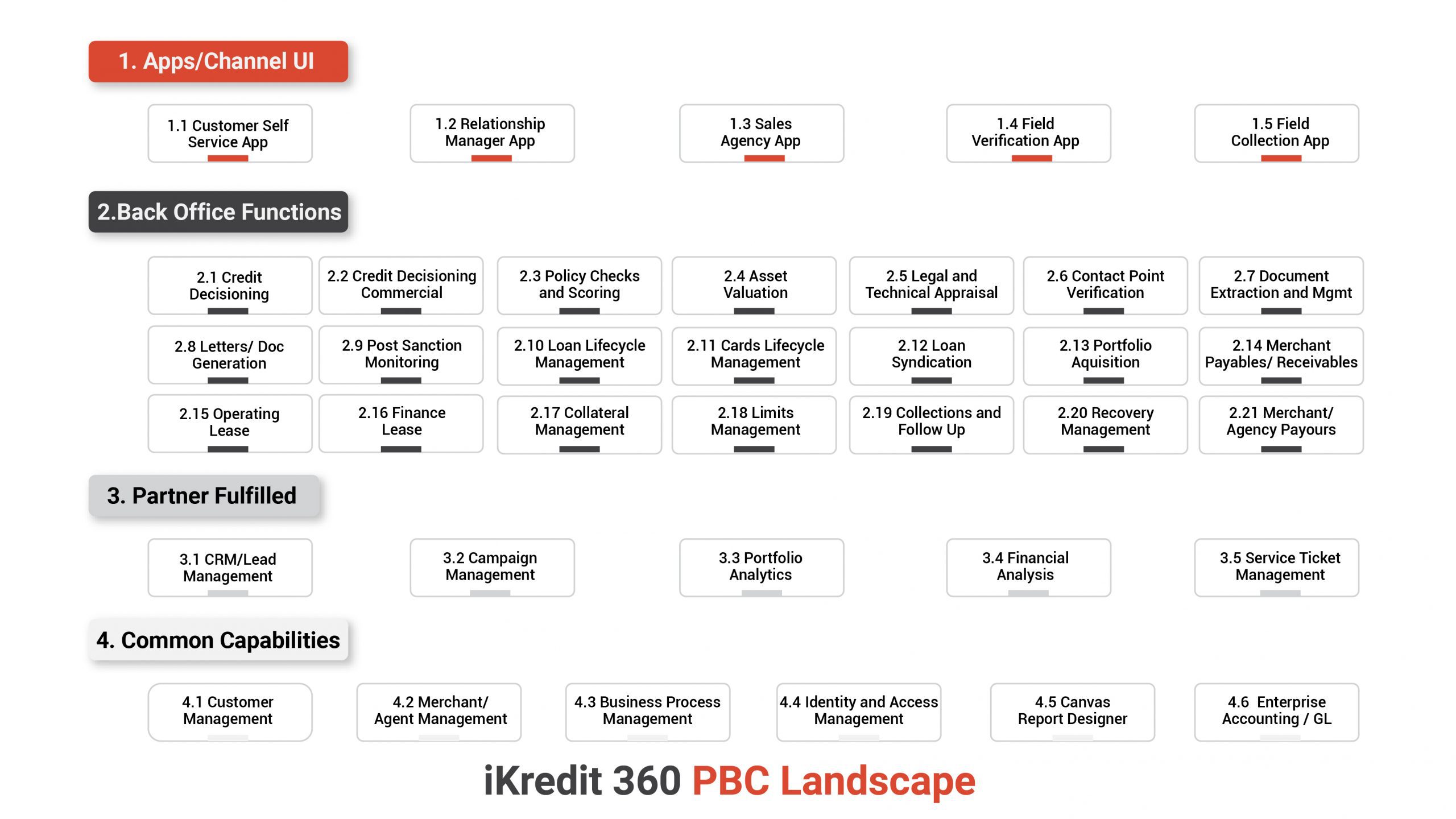 Cards Marketplace
Intellect Cards is a comprehensive, fully Digital Card Management System that addresses all credit card, debit card, prepaid card and retail card business needs across issuing, fraud monitoring, loyalty management and delinquency management.
Own the Credit game with iKredit360
With iKredit360, Banks and Financial Institutions Can Ensure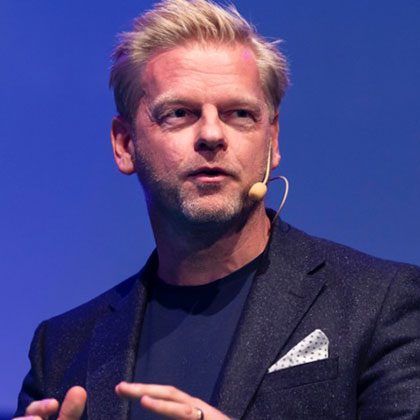 The new platform will provide us with strength and the opportunity to accelerate our processes for innovation, product development and go-to-market.
Nils Carlsson
CEO, Resurs Bank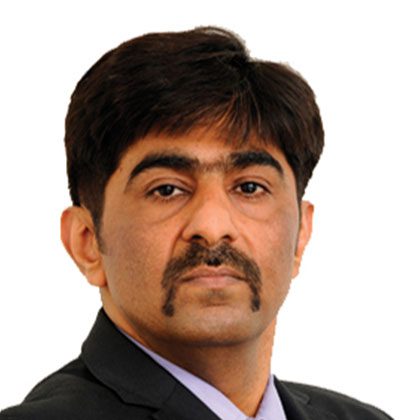 The unique Commercial Loan Origination platform enables YES BANK to extend commercial lending products and services with versatile integration capabilities through open APIs.
Anup Purohit
Chief Information Officer, YES BANK
Whitepapers & Ebooks

Blogs

Case Study