Real-time Risk and Operational Management
iQuantum Treasury 23, is a future-ready, front-mid-back office Treasury solution designed specifically for central banks, across the world. The solution enables real-time risk and operational management of the financial portfolio, helping central banks to make faster data-driven decisions and navigate through unpredictable disruptions. 
Powered by eMACH.ai (Events-driven, Microservices-based, API, Cloud, Headless with underlying AI models), the world's largest, most comprehensive and innovative open finance architecture, iQuantum Treasury 23, enables central banks to achieve real-time risk and operation management across various asset classes.
iQuantum Treasury 23 ensures seamless connectivity with ecosystem players, empowering central banks to accelerate the launch of new features and functionalities with ease. This agility allows central banks to adapt swiftly to changing market dynamics and enhance their performance and efficiency. The solution further provides a single view of reserves across domestic and foreign currencies, enabling them to take quick action in case of any crisis. iQuantum Treasury 23 includes important user stories relating to market risk, to ensure that central banks have access to the most exhaustive reserve portfolio management solution.
Next-gen Treasury Solution Purpose-built for Central Banks

Next-gen UI/UX with intelligent dashboards and advanced data visualizations

Eliminate manual errors and time-consuming trading processes with seamless collateral and funding Integration to the front office

Central Bank specific features like IMF's Special Drawing Rights (SDR) management, ACU, Concurrent Audit and Advanced Portfolio Management

Analyze risk-free rates and leverage real-time data and insights

Simplify foreign exchange reserve management through real-time analytics

Pre-deal What-if analysis for deeper insights and superior decision-making.

Enhanced ability to invest in Forex, Money Markets, Fixed Income, Complex Derivatives, Structured Products, Credit Products, and more

Previews of potential trade outcomes to front office traders considering other similar trades to optimize strategies

Effective counterparty management of exposures to a particular asset class or issuer

Advanced risk analytics for effectively monitoring and managing market and credit risks

Includes Securities Lending and Borrowing (SLB) and Repo Collaterals

Efficient limits and control framework with pre-defined limits, risk metrics and multiple yield curve management

Asset Liability Management to monitor and optimize liquidity and interest rate exposure over future time horizons

End–to-end reconciliation, confirmation, tracking and reporting management

Enhanced security features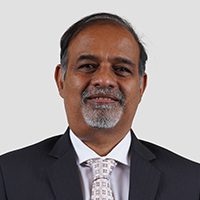 iQuantum Treasury Solution is a significant leap forward in central banking technology. It empowers central banks to harness the potential of futuristic UI/UX enabled with cutting edge technologies, real-time analytics, and precise data to navigate the complexities of a rapidly evolving market lancdscape. The future-ready solution will revolutionize the way central banks manage their reserve portfolios and empower them to evolve as per changing policy needs.
Driving Treasury Transformation in Central Banks With
iQuantum Treasury 23