Ranked Number 1 in
Retail Banking
Contextual Banking Experience - Retail (CBXR) is a cloud native, Microservices based composable Digital Banking Platform from Intellect Global Consumer Banking (iGCB), which address all the lifestyle needs of a customer through a single platform.
The platform analyses the end customer's behavioral, psychographic and social media interactions through AI and ML models to deliver hyper personalized experiences. By connecting with third parties like eCommerce and FinTech's, through APIs, Contextual Banking Experience - Retail (CBXR) gives banks countless opportunities to offer curated products and services to their customers.
The platform can be integrated with Intellect Digital Core or any other core platform of choice.





Experiential Banking Reimagined
Acquire faster

Retain better

Engage easier

Personalize

Innovate
Digital Self Onboarding with AI enabled Facial & ID Match
Liveness Check
eKYC, Credit & Risk Profiling
Anomaly and Pattern Detection during Onboarding
Refer a friend and other acquisition-based marketing campaigns
Online real-time account creation in less than 3 minutes
Real-time interaction with Google Analytics & Salesforce
Account and Loan Origination
eCommerce marketplace
Contextual cross-selling and upselling
Social banking
Gamification
Personal Finance Management (PFM)
Community financing
Contest & Content Management
Loyalty and Rewards
Online real-time credit evaluation through intelligent evaluation engine
Flexi credits/ Micro Credits/BNPL/Consumer lending
Convert POS and online transactions into EMI
Risk based pricing
ESG data and score card with ability to reduce end customer's carbon footprint in a click
Enterprise loyalty management
Add family members and set up goals for each member including kids
Persona based digital banking experience
Ability to personalize dashboards and alerts
Campaign Management
Cross selling & Up-selling
Auto customer re-segmentation and relationship-based pricing and interest computation
Personalized offers based on location or behavior
CRM
Contextual experience enabled through behavioural modelling
Composable scalable architecture
API powered design studio
Pre-packaged journeys
Experience layer supported by back-office processors
Agile delivery model
Regulatory compliance & risk management
SDK Toolkits
Digital Onboarding

Super App

Wallet

Onboard customers from start to finish in under 3 minutes with liveness check, pre-filled forms, eKYC, real time credit and risk evaluation. Gamify onboarding experience with rewards. Run acquisition-based marketing campaigns and analyze the performance through seamless integration with Google analytics or Salesforce

Whether it is online bill pay or booking cabs, buying movie tickets or investing in mutual funds, Banks can tailor experiences based on persona through Contextual Banking Experience Super App. Connect with FinTech's and other third-party vendors through APIs to offer innumerable products and services in banking and beyond. Leverage Intellect Marketplace Partners for ready to use journeys or choose your own. Deliver personalized offers, organize contests and showcase contextual upsell and cross-sell products within the app. The Contextual Banking Experience Super App is cloud ready and highly scable.

Improve customer engagement and loyalty, reduce your customer's dependence on cash through Contextual Banking Experience Wallets. Onboard new customers into a wallet with minimal detail or integrate wallet with existing bank app. Add money into the wallet from bank account, credit card or debit card through payment gateway integration. Customers can use wallets to do an array of payments from bill pay to mobile payments, QR code and OTP based payments or even transferring money to another wallet or bank account. Provide mini and detailed wallet statements to your customers with intelligent tagging of spends.
Better experience, Better bottom-line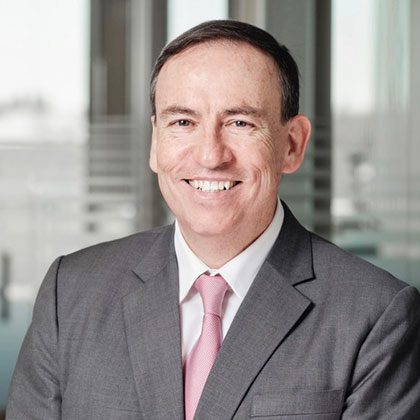 Intellect felt like a natural partner in our digital journey because of their deep domain expertise, formidable range of digital capabilities and customer-first mindset.
Don Coulter
President and CEO, Wyth Financial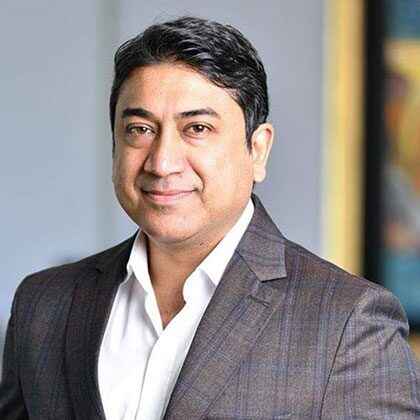 "Our Vision at My.t Money is not only to make payment fast, secure and simple but also fun. We are also looking to drive strong continuous engagement by delivering value to consumers through access to things they want—coupons, loyalty rewards, gift cards, tickets, loans and more. iGCB's experience in enabling leading organizations across the world to provide a superlative and seamless customer experience convinced us that they are the right partner for the next stage of our digital transformation and financial inclusion journey. We are confident that iGCB will enable Mauritius Telecom to not just deliver innovative financial solutions but also provide our customers an enhanced experience."
Sherry Singh
CEO, Mauritius Telecom
Whitepapers & Ebooks

Blogs

Case Study