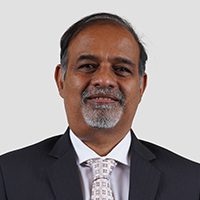 Banking leader with over 35 years of experience in retail banking including distribution, digital banking, and branch banking with special expertise in credit cards, Personal loans, and other unsecured lendings. Prior to joining Intellect, Rajesh, was the CEO of American Express, India, and was responsible for running the credit card business in India. Prior to AMEX, he worked with Citibank for 19 years across geographies in various banking roles with the last 10 years spent in managing product and country P&L's.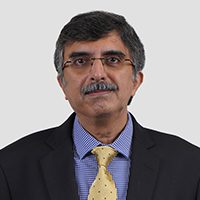 Business Head, Digital Core, iGCB
Banking expert with 30+ years of experience in the Financial Software Industry with deep expertise in Business Development, Profit & Loss management, and Partnership Building. In his earlier stints he has worked in various management positions in multinationals like Temenos, Finastra and Fidelity information Services . He was also part of the Management Board of Temenos.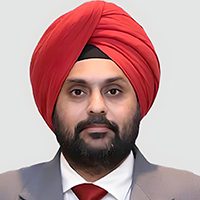 Business Head, Digital Lending & Cards, iCGB
BFSI domain expert with 22+ years of Banking and Financial Services Experience across leading global banks like Citibank and Mashreq, and with Solution platform providers like Intellect Design and HCL. Harpreet heads Business and Product Development globally for the unit and specializes in Banking domains across Consumer Assets and Finance.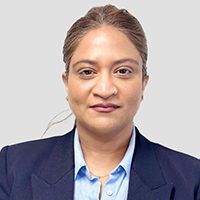 Business Head, Digital Channels, iGCB
Banking transformation strategist with 27+ years of experience in Banking and building financial technologies across the Middle East, South Asian countries and Africa. Dimple has superseded as CIO in several banks and has led key transformations in the Middle East, Asia Pacific and Africa.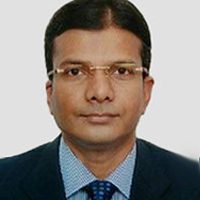 Business Head, Central Banking and Enterprise Solution Consulting, iGCB
All round banking leader with 26+ years of experience across program management, product, enterprise solution consulting and large scale digital transformations for banks across the world. Selva has a unique mix of Business, Technology, Architecture, Design and Domain skills across banking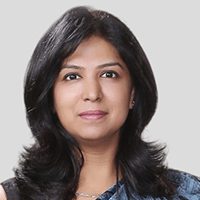 Chief Marketing Officer and Head, User Experience, iGCB
Marketing leader with 20 years of experience in Analytics, Product & Portfolio Business and Marketing across global brands including GE, RBS, Nokia Money, Yes Bank, and Standard Chartered. Mithu is a specialist in building brands, leading strategic growth projects and driving go-to-market strategies for global brands.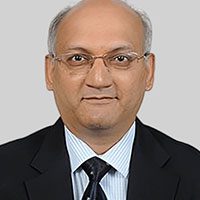 Chief Technology Officer, iGCB
Technology leader with over 35 years of experience in banking technology solutions, vast experience in core banking product development, engineering, and implementation in multiple geographies. Sriram is a thought leader and an expert in management of COE, product engineering teams and Innovation teams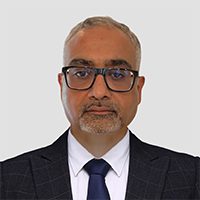 Head, Client Partner & Service Delivery, iGCB
Akash is a seasoned Banking Operations and Delivery professional and has lead multiple strategic transformation programs for Banks across the globe, driving technology change and operations efficiencies. He has worked for Bank of America, ABN Amro Bank and RBS in the past. He leads a highly energetic team responsible for driving customer success globally.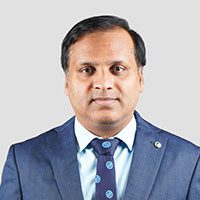 Head, Engineering, Digital Channels, iGCB
Banking innovation expert with 18 years of experience in product design, engineering, innovation and enterprise integration for large scale global bank transformations. Murali leads the digital architecture practice for iGCB and pioneers in continuous innovation through low code composable platforms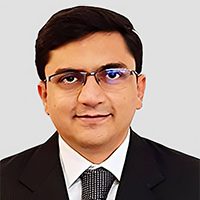 Head, Engineering, Lending, iGCB
Technology expert with 25+ years of experience with product design, engineering and enterprise architecture. Viral has led several various high performance technology solutions for large scale global bank transformations.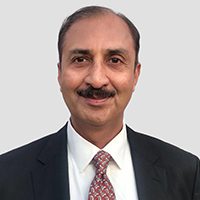 Head, Engineering and Delivery - Cards, iGCB
Technology leader with last 30 years in senior technology management roles covering APAC/EMEA in the banking and finance sector. Dhruv has served as a Group CTO for prestigious brands like Finance House, Abu Dhabi & Regional Technology Head Asia/EMEA at Citi Bank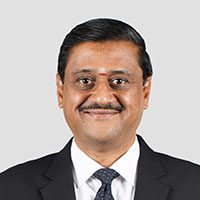 Head, Engineering - Digital Core & Quantum Central Banking, iGCB
Prasanna, with over three decades of hands-on banking technology experience, both as a payer (customer) and as a (service) provider, carries a balanced view on both the stated & unstated needs. Having risen through the ranks, starting as a programmer, he carries the uncanny ability to see both the forest and the tree as appropriate. Prasanna enjoys resolving complex problems unconventionally, takes pride in team success & leaving a legacy behind.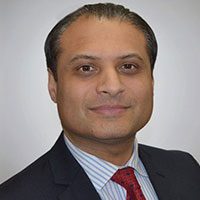 Regional Head, Canada, iGCB
Syed is a seasoned business executive have led Sales, Delivery and Service organizations over his career with leading Technology organizations such as Oracle and Entrust. He has worked closely with Retail and Commercial Banking clients in Canada curating and delivering impactful digital, payments, deposit acquisition, cards, lending and digital identity programs.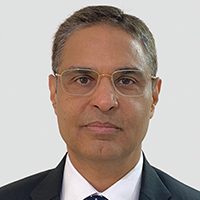 Regional Head, Middle East & North Africa, iGCB
Sairus is a seasoned professional with more than 25+ years of experience in the banking & finance sector. Having worked in the Middle East and North Africa market for many years; he is an expert in these markets. He specializes in helping banks with their digital transformation initiatives.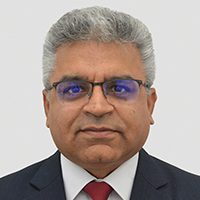 Regional Head, Africa, iGCB
Vishal specializes in setting up markets, guiding banks and corporates in their strategies on automation and digitisation. He has 30+ years of experience in Sales and business relationships across spectrum.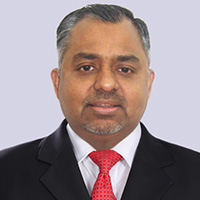 Regional Head, UK & Europe, iGCB
With over 30 years of experience in Banking & Finance, KS is an accomplished business development leader with experience in end-to-end Banking & Financial Technology Applications. Prior to joining our team, KS played a Strategic Advisory role at two deep tech companies and currently serves as a non-executive growth advisor to them.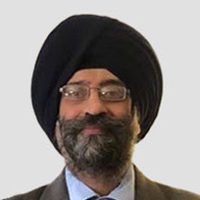 Regional Head, Asia Pacific, iGCB
Banking leader with 30+ years of BFSI experience with GE Money, HSBC and BNP Paribas. Expert in Consumer Banking & Cards. Param has worked closely with banks in the Asia Pacific Region helping them achieve business transformation and deliver a superior customer experience.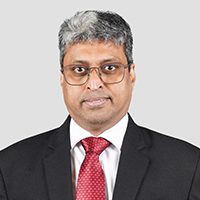 Head, Commercials & Contracts, iGCB
Banking leader with 32+ years of experience in leading BFSI and Energy industries. Krishna speacializes in Consulting, Program Management, Delivery, Commercial and Contracting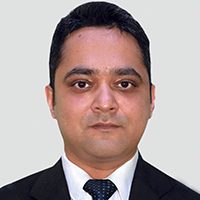 A home grown young leader who joined Intellect from campus a decade ago, Sagnik has worn multiple hats across Corporate & Business HR. Known for his strong anchoring around business and fair & mature leadership, he has been an integral part of iGCB since 2014 and has led multiple key initiatives across the organization.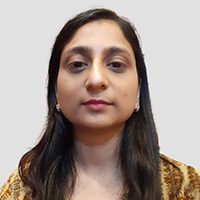 Business Manager, CEO Office, iGCB
Divya works as Chief of Staff and Business Planning in the CEO's office. Her responsibilities include Business and Product Strategy, Designing Go-to-Market strategy, Pricing and Product profitability.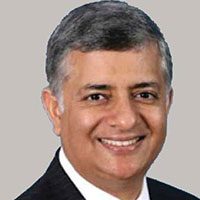 Vikram has over three decades of experience in the financial services including commercial and consumer banking across US, India and the wider Asia Pacific market. Vikram has served in global leadership roles at Citibank and has spent 5 years as Group COO at Kotak Mahindra in India. Vikram invests in and mentors FinTech startups in Asia. These include Seynse Technologies, EpiMoney, NYKAA, CreditSeva, SoCash, Connaizen, 91springboard, Digivation and others. He is a charter member of the TiE and actively supports several accelerators/incubators.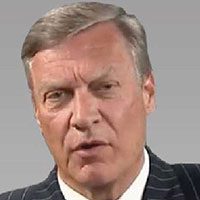 Theodore Roosevelt Malloch
Theodore Roosevelt Malloch is CEO of Roosevelt Global Fiduciary LLC. Ted has formerly served as Research Professor at Yale University, Senior Fellow Said Business School, Oxford University and Professor of Governance and Leadership at Henley Business School where he co-led the Director's Forum. Ted has served on the Executive Board of the World Economic Forum (DAVOS); has held an ambassadorial level position at the United Nations in Geneva, Switzerland; worked in the US State Department and Senate; did capital markets at Salomon Brothers on Wall Street, and has sat on a number of corporate, mutual fund, and not-for-profit boards.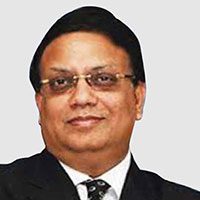 Swarup Choudhury brings with him over three decades of executive experience in driving transformation at banks, financial institutions, mature techs, data companies and FinTechs globally. Swarup is Co-Founder at NBFC, Co-Lead of India Chapter at The Global Association for VR/AR, served as Executive Vice Chairman to Biz2Credit, lead high growth initiatives for First Data, and was instrumental in establishing Thomson Reuter's business in India as Group Managing Director – Thomson Reuters (South Asia). Swarup was formerly Global Vice President at IBM and Senior VP and Country Head for HSBC.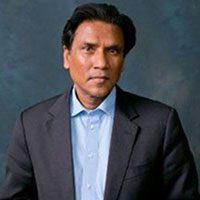 Growth Advisory Board, iGCB
Sanjeeb Chaudhuri is a Board member and Advisor to various organisations across Europe, the US, Middle East and Asia. Currently, Sanjeeb serves as Chairman of IDFC First Bank. He is also a Board Member of Puravankara Limited. He has been Regional Business Head for India and South Asia and Global Head of Brand and Chief Marketing Officer at Standard Chartered Bank. Prior to that, Sanjeeb was CEO of Retail and Commercial Banking for Citigroup Europe, Middle East and Africa. Before the financial services industry, Sanjeeb held senior roles at Unilever, Colgate-Palmolive and Procter & Gamble.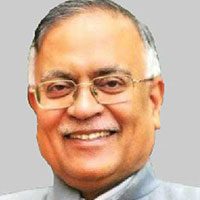 Former Ambassador and Secretary at the Ministry of External Affairs, Government of India, Pradeep has a distinguished career working closely with leaders and policy makers in different continents of the world. He brings with him years of intense on-the-ground experience in countries as diverse as Tanzania, Nepal, Cambodia, France, Spain, UK, USA and Chile. Being an eminent diplomat, Pradeep is regularly invited for his commentary on current global issues on Indian national media. He is the Strategic Adviser to Intellect Design Arena Limited; Executive Director of "Smart Village Development Fund"; Director, Ambassador's Circle, and Chairman, Advisory Council, DiplomacyIndia.com.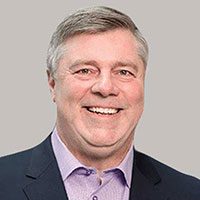 Dave Revell is an experienced Board Director and Senior Executive with 35 years of experience in the Financial Services, Telecommunications and Information Technology sectors. Most recently Dave was EVP and Global Chief Information Officer for CIBC. He has served as a leader at BMO Financial Group, Rogers Communications and Fix Software, a cloud based maintenance and asset management company recently acquired by Rockwell Automation. He is an accredited Angel Investor and a member of the Golden Triangle Angelnet. Dave also serves as a Board of Director at Zafin, a leading SaaS product and pricing platform (where he is also Chairman), Haventree Bank, Gore Mutual Insurance and Brane Capital, a leading digital asset custody company.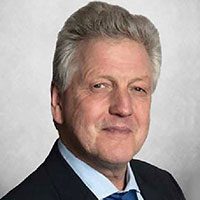 Andrew England currently serves as Director of Intellect's subsidiary Intellect Design Arena Limited, UK and Head of Strategy, Global Transaction Banking. He joined us from McKinsey, where he was the External Senior Advisor of Transaction Banking. He has held various leadership positions at global banks like Lloyds Banking Group, Unicredit Group, Deutsche Bank and Citi