Empowering Lifestyles for Credit Union Members
While adapting to new banking methods and technologies, Credit Unions face the challenge of meeting members' expectations for quick, comprehensive, and seamless experiences while controlling operational costs. Technology has brought five waves of transformation in the banking industry, each one bringing new opportunities and challenges. Credit Unions that embrace the opportunities presented by the fifth wave - which began with the rise of cloud computing, and saw the development of financial marketplaces and ecosystems - will be best positioned to succeed in the coming years.

iCreditUnion5X is an end-to-end digital banking solution on cloud that has been designed for connected ecosystems. The future-focussed and open banking-enabled solution allows credit unions to partner with fintechs and rapidly launch innovative products that drives revenue, creates operational efficiencies and provides an opportunity to attract new, younger members.
Enhance your SME Lending Proposition

Launch Revolutionary Card Solutions

Drive Engagement with Family Banking

Empower Members with Personal Finance Management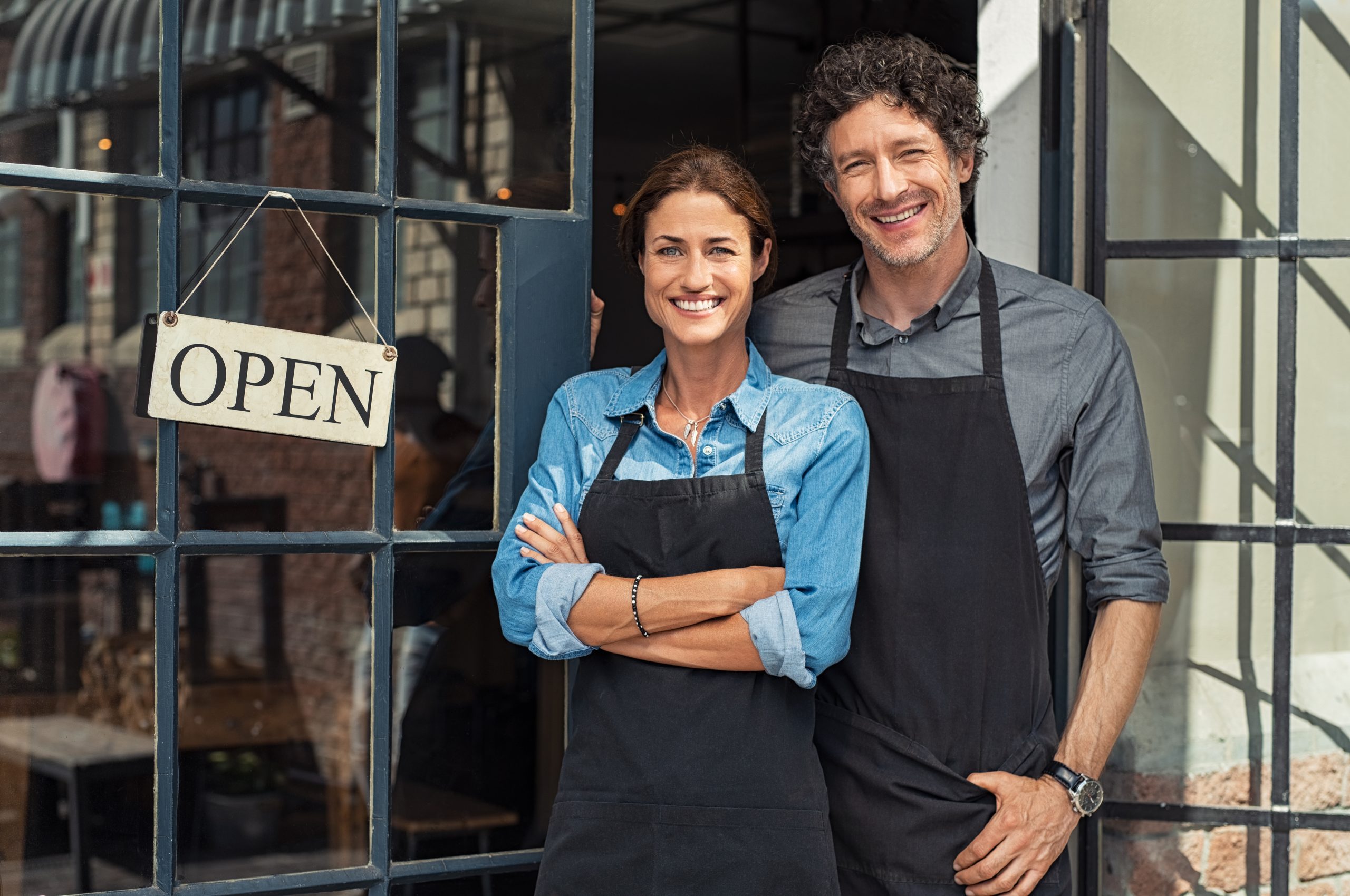 Launch your SME business in just 50 days with an end-to-end digital SME credit management solution. Provide your SME members with a segment- specific credit product portfolio, a superlative credit experience across all channels and an accelerated access to credit.
1. Launch differentiated products and deliver them on any channel
2. Ensure faster access to credit with loan disbursements in minutes rather than weeks!
3. Enable members to self-initiate loan applications while ensuring 24*7 support
4. Assess risks at real time with an AI enabled portfolio monitoring engine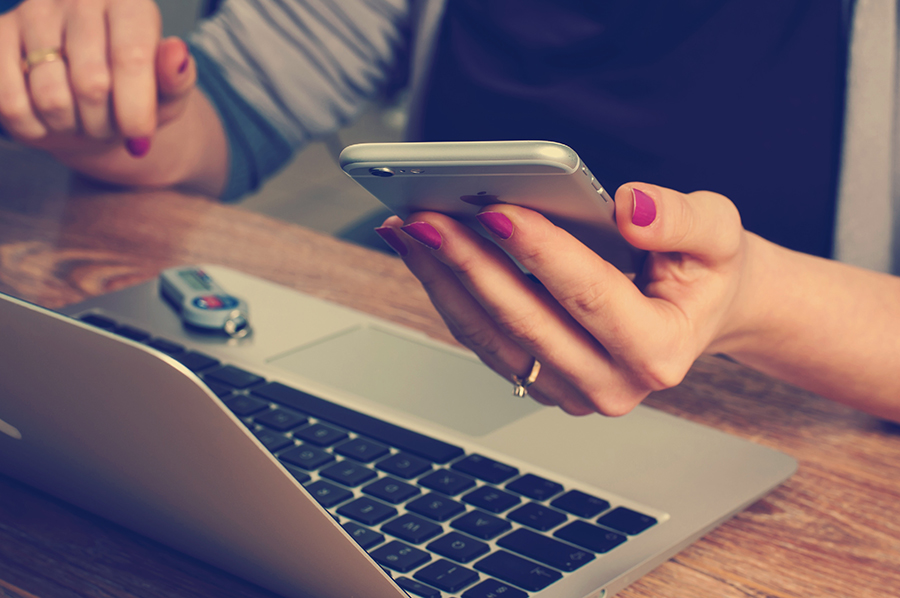 Addresses all your customers' credit card, debit card, prepaid card and retail card business needs with a comprehensive, fully digital payment card application. The solution covers end-to-end of the credit lifecycle including issuing, servicing, fraud monitoring, loyalty management and delinquency management.
1. 'Give Back' with your first Truly Green Card in the market, building on your company's aspirations to be climate neutral and enabling your members to play a role
2. Leverage an in-built marketplace to offer a world of services, features and beyond with each card you issue
3. Launch revolutionary card solutions with more than 50 parameters enabled by a DIY GUI interface

To support financial literacy and engagement with the next generation of members,iCreditUnion5X offers a fun way to engage kids in earning and managing money.
1. Members can add family members in their banking relationship to get a holistic banking experience
2. Members can add kids and provide a kid-friendly user experience
3. Set up goals for each members including kids and educate members for better financial planning.
4. Play games with family members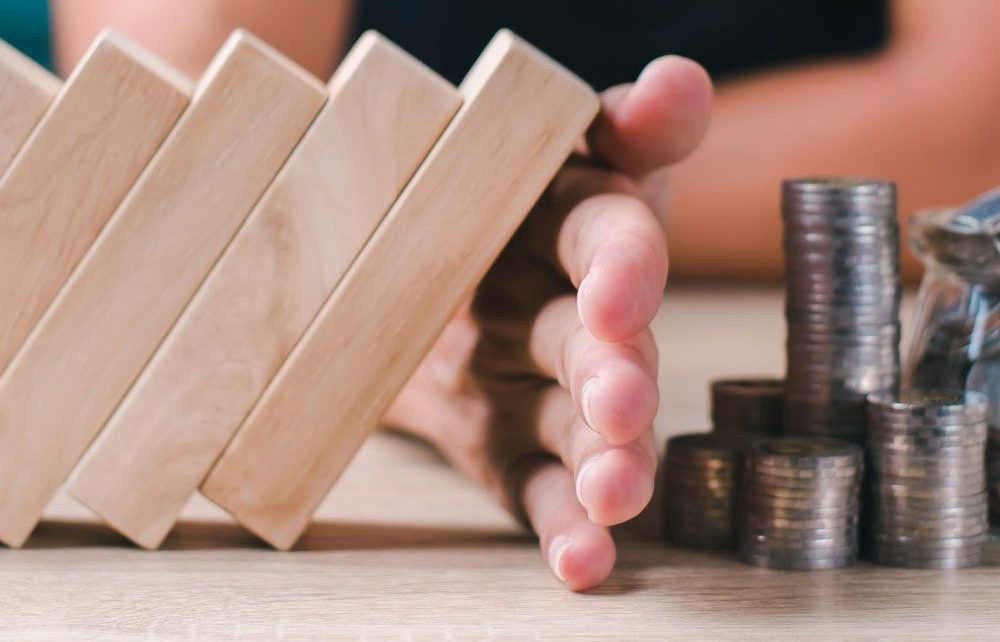 As more members look for support in managing their finances, the solution allows for tracking spend, budgeting, and saving goals to empower the members to make sound financial decisions
1. Allow your members to get full control of their finances with analytics on spends, budget & cash flow
2. Provide a 360° visibility to your members with detailed spends & categories
3. Delight your members with contextual family notifications and promotional offers
4. Provide personalised insights and cashflow forecasting with AI & ML based predictive alerts
Ensure an Elevated Experience with iCreditUnion5X
iCreditUnion5X supports the members' lifecycle journey from Acquisition to Engagement through to Retention and Delight by offering innovative, prepackaged solutions that can redefine the boundaries of the members' experience.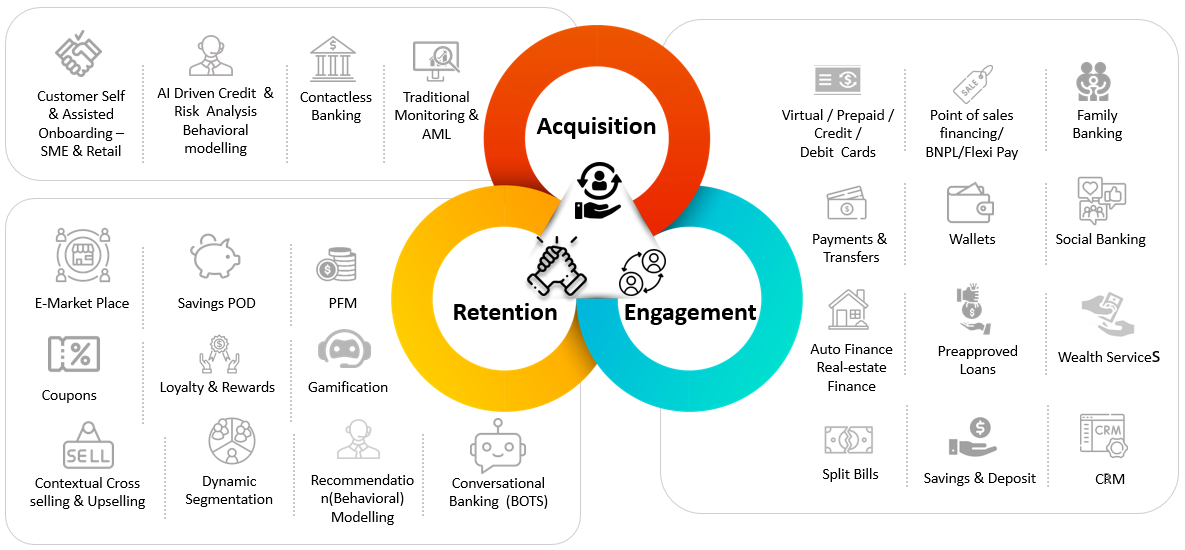 Best fit for Credit Unions