Meet our leaders at Money20/20 USA, the world's biggest, most influential gathering of the global money ecosystem to understand ways in which banks and financial service providers can provide a superior banking experience. iGCB is a leader in retail banking and offers end-to-end banking suite across Savings, Deposits, Payments, Cards, Lending, Trade Finance, Treasury and Digital Banking,
October 22-25 in Las Vegas
Our Speakers: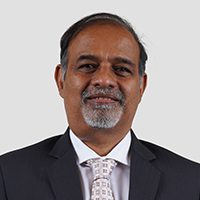 Banking leader with over 35 years of experience in retail banking including distribution, digital banking, and branch banking with special expertise in credit cards, Personal loans, and other unsecured lendings. Prior to joining Intellect, Rajesh, was the CEO of American Express, India, and was responsible for running the credit card business in India. Prior to AMEX, he worked with Citibank for 19 years across geographies in various banking roles with the last 10 years spent in managing product and country P&L's.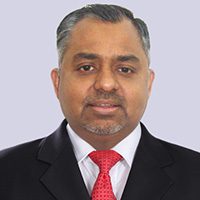 With over 30 years of experience in Banking & Finance, KS is an accomplished business development leader with experience in end-to-end Banking & Financial Technology Applications. Prior to joining our team, KS played a Strategic Advisory role at two deep tech companies and currently serves as a non-executive growth advisor to them
Our Suite of Offering
iGCB's Open Finance enabled Retail Banking Platform enables banks to architect their signature solutions across Savings, Deposits, Payments, Cards, Lending, Trade Finance, Treasury and Digital Banking. The banking technology platform empowers retail banks to create unique products and curate experiences by partnering with country-ready marketplace players. Available on a 'Pay-as-you-grow' commercial model on cloud, the platform democratises banking by allowing banks of any kind, at any stage to design their offerings to cater to their unique set of customers. Being powered by eMACH.ai, banks can take advantage of the world's largest, most comprehensive and innovative Open Finance Platform with domain and technology embedded to compose your unique "My signature Solution".